Dayton University – A Pathway to Success
jhelum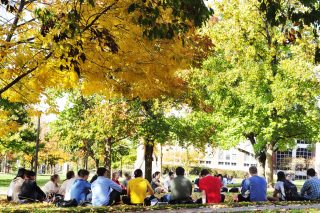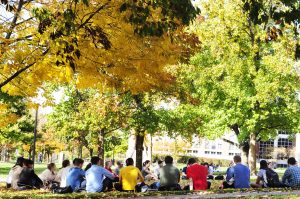 The University of Dayton (U of D) believes diversity, equity, and inclusion are inextricably linked to excellence. It boasts more than 80 undergraduate and 50 graduate and doctoral programs. Home to 8,000+ undergraduate students from around the U.S. and the world, along with 2,475 graduate and law students from all over as well, U of D offers a 15-TO-1 student-to-faculty ratio, for more personal attention from professors. A Catholic Marianist university, the University of Dayton prides itself on striving to educate for service, justice, and peace. Ready to adapt and change with the times, the school emphasizes hospitality and inclusivity.
Booming with opportunities, the University of Dayton was the first Catholic university in the U.S. for sponsored engineering research, ranks number one in the nation for federally sponsored materials research and development, and by 2018 had over $150 million in research sponsorship. Appropriately, the university is considered a research powerhouse.
Location
Beautiful Dayton, Ohio is located in the Midwestern United States. As a medium-sized city with 140,000 people, Dayton offers culture and fun without overwhelming students. And with a central location in the U.S., it's easy for students to visit other interesting cities as well. Approximately 166,000 people live in the city of Dayton, and 950,000 people live in the metropolitan area. The city was also named a top 100 best place to live in the U.S.
A center of technology and industry, Dayton is a magnet for technological development and is home to corporations such as Standard Register and LexisNexis. It is also home to the U.S. Air Force's major research center at Wright-Patterson Air Force Base. Downtown Dayton is a short distance from the University of Dayton campus and is a thriving center for the arts as well as a destination for cultural opportunities. Dayton is also known around the world as the city where the Bosnia Peace Accords took shape. The city is a diverse community of many religions and cultures. From the Islamic Society of Greater Dayton to the India Club of Dayton, students are likely to find a local group that represents their home culture.
Also to consider are weather conditions and easy access to flight travel. For example:
Average temperatures are -3°C in January, 22°C in June and 12°C in October.

Dayton International Airport has non-stop flights to 13 U.S. destinations.

Cincinnati International Airport has non-stop flights to 56 destinations, including Europe and Latin America.
Pathway and Other Features
For international students, it's important to know that the University of Dayton offers a pathway program. Pathway programs help foreign students build necessary language skills, give them more time to choose a major, a better chance of undergraduate admission, and the chance to adjust to US culture.
In other points of pride, the University of Dayton boasts many accolades, including:
17th best U.S. city for careers in science, technology, engineering and math.

56th Best Engineering School.

TOP 50 ranking for U.S. "Colleges that create futures" for students.

4th ranked school for "Students love these colleges."

8+ national awards for excellence in college dining since 2010.
Learn more about becoming a University of Dayton Flyer.
The post Dayton University – A Pathway to Success appeared first on The International Student Blog.